Drive By Truckers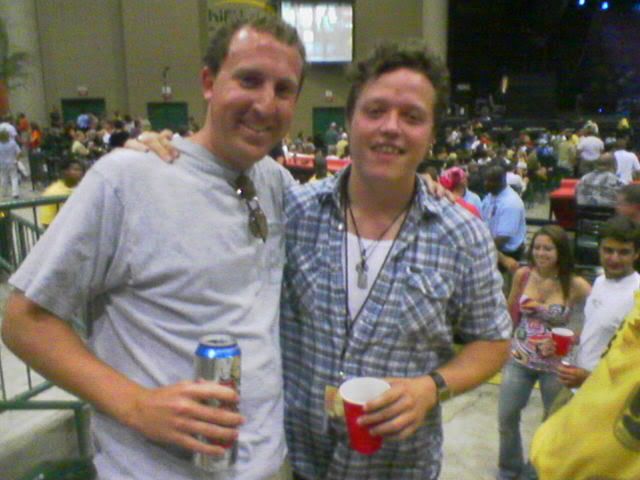 Last Thursday I got to see the best band on earth open for the Black Crows at Lakewood (HiFi Buys). The only disappointing part of the concert was when they quit playing to make way for the Black Crows (Robert Randolph and the Family Band also played and rocked pretty good). Their new album
"A Blessing and A Curse"
just recently got 3.5 out of 4 stars from Rolling Stone and I second that assessment. As soon as they are back in Atlanta, Athens, or Birmingham for their "own" show I'll be there. If you don't know much about the band check them out
here
. For those of you who are familiar with DBT (Chad & Derek), I got to meet Jason Isbell (lead guitar, some vocals)when I spotted him walking around before the Black Crows came on; Robin snapped this photo with my camera. How is this related to tailgating??? One or two DBT songs will certainly be heard at our tailgate this fall.