Reich meets Richt & Other News...
For the first time in 4 or 5 years I missed the Dawg event at Colony Square last night. However, Reich and his Dad continued the tradition of attending and I watched some of the event on the web-cast.
I'm Reeeeiachhh Biatchhhhhh!!!
Reich was able to meet Coach Richt and had him sign a football; Reich asked him to sign it to DOTWU but CMR said "I'm not sure I can do that." Solid work Reich, the effort is commendable. By the way, if any of you were watching the 11:00 sports with Fred Kalil; that was Reich you saw looking lost on TV.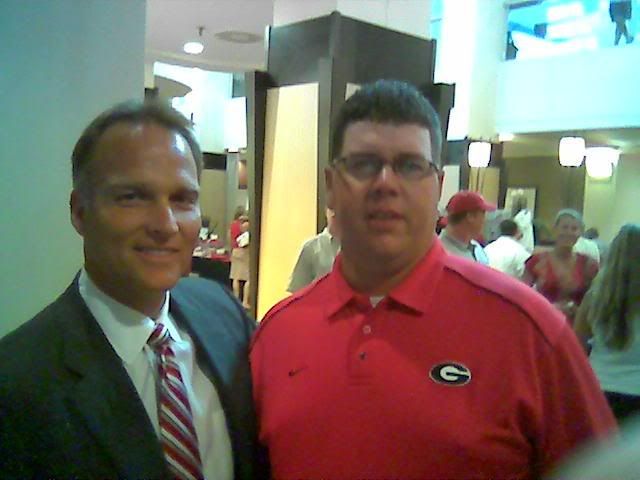 Please don't leave me!!
Not to worry Reich, CMR just signed a new 8-year contract that will pay him about $2 million per year. The great news is that CMR really sounds committed to the Bulldogs for the long haul from his quotes in the ajc; and I understand that he has moved most of his family from Florida to Athens; "Mark Richt to Move Entire City of Tallahassee to Athens".
In other news, our no talent Ass Clown of a College President has once again F'd up our tailgating traditions.


Everything this guy does seems to make my blood boil. Tailgating this year should be quite an adventure; several folks will no doubt be "removed" from their traditional tailgating spots as a result of the new "family friendly" areas that take up entirely too much tailgate real estate.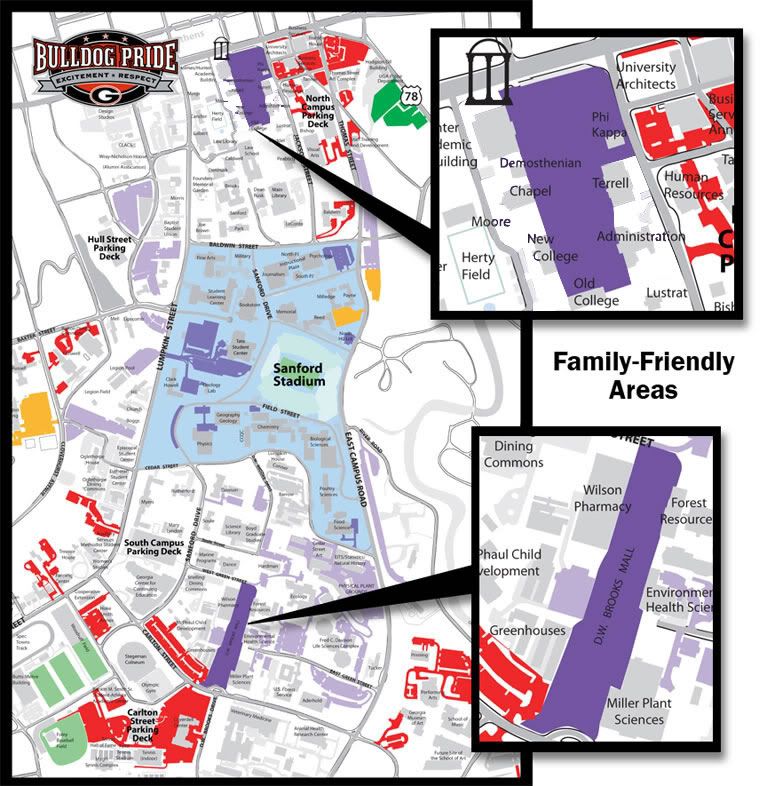 Tailgater Displacement Zones
This combined with the King's new rule of arrivals no earlier than 7am should make for quite a land grab on Sat. mornings. Check out PWD and Dodgy At Best on this issue. To really understand what a pile of crap we have as President of our fine University, just take a look at this "University of Georgia Foundation, Special Review, Deloitte & Touche, LLP".
Only 32 days until kickoff; and don't forget Sept. 9th is the big 30-party.
GO DAWGS!